BARBEQUE - OCTOBER 23, 2014 - Click here for the barbecue flyer
The 2014 Annual Houston Section Barbecue will be hosted by Delta Subsea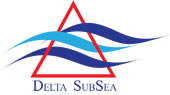 Delta SubSea (DSS) is a leading integrated independent provider of ROV Services and Solutions, Consulting & Engineering, and Tooling Solutions for the subsea oil and gas industry. Delta SubSea's ROV fleet is focused on solutions for customers in the inspection, repair and maintenance, construction, drilling and decommissioning market segments. DSS's Consulting & Engineering Division provides customers with services including: Project Management, Subsea Project Support, Subject Matter Experts and Client Representation for Diving/ROV/Subsea Construction. DSS Tooling Solutions provides competencies in ROV, remote intervention systems, subsea robotics, and special tooling. DSS Tooling Solutions services range from engineering and manufacturing to assembly, testing, training, operation and maintenance.
For questions about the barbecue, please contact BBQ Chair/Exhibits - Melissa Wood, Fugro: 713.305.7361
Click or scroll down for the following information:
Book your exhibit tables and lock in your sponsorship now for our premier fund raiser (and fun event) of the year, the Annual MTS Houston Barbecue Social which will be held the evening of October 23, 2014
In addition to refreshments, a wonderful barbecue dinner, exhibits and social networking, there will also be door prizes and a silent auction. This is a great event and we expect several hundred participants. (Approximately 800 people attended last year's event). Bring colleagues and spouses.

Location
DSS Tooling Facility
1616 Southcreek Lane
Houston TX 77073

Silent Auction
This year will include a Silent Auction. You will have the opportunity to bid on some great items and have some good fun while doing so!!
We are currently accepting donations. Silent Auction items can include Wine and Spirits, Entertainment Packages, Gift Certificates (Sporting Good Stores, Restaurants, Hotel Stays etc.) Gift Baskets, Jewelry, Fishing and Hunting Trips, Tools, and more.

For quesitons about the Silent Auction, please contact the Silent Auction Chair Wendy Post, Houston Petroleum Surveyors Group

Exhibit Opportunities - CLICK HERE TO REGISTER
There are a total of 87 available booth space.. Note that all booth spaces come with one registration pass
| | | |
| --- | --- | --- |
| EXHIBIT BOOTH OPTIONS | Remaining booths | Cost |
| Standard - Warehouse | SOLD OUT | $250.00 |
Below are some exhibitor guidelines on what to expect:
Each exhibitor is provided with a standard six-foot table. (Please do not expect a typical 10x10 booth space - this is a table top exhibit set up.)
Your Exhibit table payment includes ONE pass for an employee/attendee to staff the table.
No floor standing or pop-up exhibit booths. You are welcome to place anything you wish on your six-foot table as long as it does not interfere with your neighboring exhibitor in height or width. NOTHING is to be placed in front of or to the side of your table such as literature racks etc.
NO pull up display panels will be allowed in the center isle exhibit tables.
Each table will be fitted with a table cover and drape.
Electricity WILL BE available for those requiring it.
There is no "wall space" for banners to be fixed or hung on the wall behind your table.
Chairs are NOT provided. There is room behind each table for 1-2 attendee to stand and greet visitors. There is some room behind each table & under for storing your materials & a few boxes.
Shipping Materials: It is best if everyone brings their exhibit materials with them. However, if you need to send materials ahead of time, contact Melissa Wood Fugro: 713.305.7361

For questions about exhibiting, please contact Barbecue Chair Melissa Wood Fugro: 713.305.7361

Sponsoring - click here to become a sponsor
Your generous sponsorship supports the MTS Houston's scholarship program. All sponsors will be recognized on this website, in the monthly Announcement and at the barbecue:

Diamond Level 4 - $4,000
Diamond Level 3 - $3,000
Diamond Level 2 - $2,000
Diamond Level 1 - $1,000
Gold - $750
Silver - $500
Bronze - $250
For questions about sponsorship, please contact: Chair Jessica Montoya, FMC/Schilling: 281.598.4105

Timetable
3:00 - 4:00 PM Exhibit set up
5:00 PM - Registration
6:30 PM - Food Service begins
7:15 PM - Scholarship Program
7:45 PM - Silent Auction
8:30 PM - Meeting Concludes
The barbecue is $35 with a paid in advance registration (by October 21) or $50 for those paying at the door - with or without a reservation. Students are free.
If you have registered and have not yet paid - either for sponsorship, exhibiting or attendance, you may either send a check made payable to MTS HOUSTON SECTION to the address below, or click here to pay online using a credit card. (Please make sure you are registered BEFORE you submit payment)
Send payment to:
MTS Houston
c/o Stansfeld & Fairbrother
9300 Sandstone Street
Austin TX 78737

SPONSORS AND EXHBITORS
Survey Equipment Services

---

Shea Writing and Training Solutions, Inc.

---

Stress Engineering Services

---

Tritech North America

---

ClampOn

---

DNV GL

---

SEACON

---

FMC Schilling Robotics

---

DeepWater Rental

---

CA Richards & Assoc., Inc

---

London offshore consultants

---

Ashtead Technology

---

Saab Seaeye

---

Veripos

---

Integra Technologies

---

THSOA-Houston Chapter

---

ADVANCED REMOTE MARINE SERVICES, LLC

---

OceanWorks International

---

C & C Technoliges

---

ORIONCASE, LLC

---

Prevco Subsea Housings

---

Upstream Marketing

---

DXP

---

SCORE Group

---

TALON Technical Sales

---

ABCO Subsea

---

Subsea Technologies, Inc.

---

InterMoor

---

ASV LLC

---

Hydra-Power Systems

---

Mackay Marine

---

Imenco USA

---

AML Oceanographic

---

Teledyne Marine

---

Aqua-Tech Services, LLC

---

University of Houston

---

Texas A&M Galveston

---

Texas A&M Corpus Christi

---

Waltrip High School Robotics

---

Cinco Ranch High School Robotics

---

Kymar Subsea

---

Faststream Recruitment Group

---

Royal Purple, LLC c/o Lube & Fuel Solutions

---

SMD

---

Trelleborg Offshore

---

Sonardyne

---

EMAS AMC

---

PEI-Genesis

---

Containerhouse International, Inc.

---

Southwest Electronic Energy

---

HDI Offshore Group

---

Teledyne RD Instruments

---

Bluefin Robotics

---

Teledyne Marine

---

Fragomen Worldwide

---

Forum Energy Technologies

---

MetOcean Data Systems

---

Zupt, LLC

---

Superior Group

---

MacArtney Inc.

---

iXBlue Inc

---

Watermark Graphics

---

ETA International Inc.

---

Katch Kan USA, LLC

---

Hydro leduc

---

CARDINAL

---

Deepsea Technologies,Inc.

---

C-Ray Media

---

Ramboll Oil & Gas, U.S.

---

SeaBotix Inc

---

Pulse Structural Monitoring, Inc.

---

Quest Offshore

---

Harvey-Lynch Inc.

---

MTS YPS

---

T-REX Engineering + Construction

---

DCI Darley Consulting Inc

---

Bastion Technologies, Inc.

---

FTO Services Offshore, LLC

---

West Atlantic Cargo

---

GE Oil & GAS

---

Whitefield Plastics

---

PennWell - Offshore magazine

---

SWOS

---

Cruise Planners

---

BMT Scientific Marine Services

---

TRI/Austin, Inc.

---

Northwest Technical Solutions

---

Committee
For more information about the Barbecue, please contact:
Melissa Wood
MTS BBQ Chair
mwood@fugro.com
(713) 305-7361
Jessica Montoya
MTS Barbecue - Sponsor Chair
jessica.montoya@fmcti.com
(281) 799-6487
Wendy Post
MTS Barbecue - Silent Auction Chair
wendy@hpsg-tx.com
(713) 540-6918
BBQ Chair & Exhibits- Melissa Wood, Fugro: 713-305-7361
BBQ Universities/Students - Shannon Lewis, Forum: 713.329.8273
BBQ Registration - Debbie Jackson, Integra: 713.502.0149
BBQ/Universities - Shannon Lewis, MacArtney: 713.857.9714
BBQ Cooks – Terry Dailey, Schlumberger; Chuck Richard, Reed Richards & Rick Cisneros, C.A. Richards & Associates